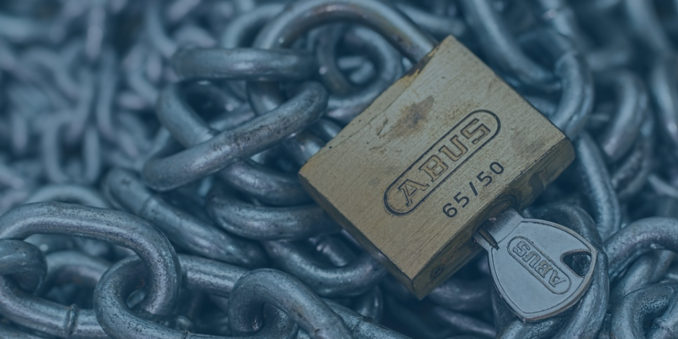 How to identify vulnerabilities on your network ?
You could use the Nessus vulnerability scanning software to identify vulnerabilities, policy-violating configurations and malware that attackers use to penetrate your or your customer's network.
For illustration purpose, we will scan a computer and then apply a security measure to mitigate its vulnerabilities.
A computer have the "Windows Firewall state" set to Off :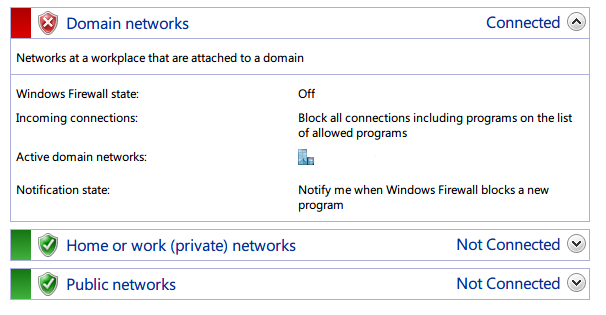 Now let's create a basic network scan with Nessus and see the result.
1 low and 4 medium vulnerabilities identified
You could mitigate these vulnerabilities by patching your computer and restart again the scanner to identifiy potential unpatchable network services, in this case, you need to stop/configure the corresponding vulnerable Windows service.
The best practice is to shudown ports to limit the surface area attack.
Let's configure the "Windows Firewall state" to On and Block all incoming connections :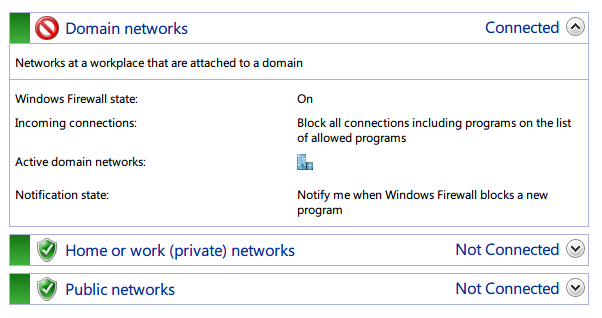 Now let's start again the Nessus scanner and see the result.
0 vulnerabilities identified
As you could see, enabling the Windows Firewall improved the security of the computer, no network vulnerabilities was found. This test was a basic scan (outside view) and I suggest to do an advanced scan (inside view) by providing the local administrator credential.